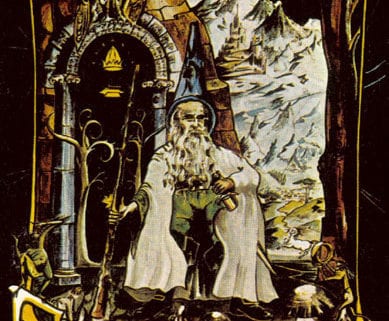 Lord of the Rings Original Poster Collection
The Collection
This series is part of a contemporary collection of five posters by the artist Count Dominic Charles Peter Bon de Sousa Pernes (perhaps better known as D. de S. Pernes) and is based on the massively popular Lord of the Rings books, originally published in 1954 and 1955. Many years later these books would be turned into blockbuster movies, which makes these incredibly rare prints coveted works by anyone's standards, not to mention the fact that these books sparked a massive market for other works of fantasy and even influenced the creation of the role-playing game Dungeons & Dragons. In addition to this the Lord of the Rings sparked musical creativity as well, with many bands from the 70's and 80's drawing from the stories to write songs, some going as far as to name their bands in honour of the literary works.
Rare Vintage Lord of the Ring Posters
These LOTR pieces are so rare that there is very little information known about them, even on Tolkien Collector's Guide websites. They were originally suspected to be the product of Archie Mercer's Middle Earthworm, however this was due to the fact that they were mentioned in the newsletters, as well as being mentioned by Belladonna Took (Vera Chapman of the Tolkien Society 1898-1996) in her Belladonna's Broadsheet. It is clear that the difficulty in learning more about them is due to the fact that the artist changed lanes in his career, choosing to take a different artistic avenue.
Treebeard (not pictured) was drawn by Simon Garbutt, and the Gollum is unsigned, so it is unclear who actually illustrated this piece, though its conception was the work of Pernes. They were originally sold in the legendary London shop Dark They Were, and Golden-Eyed and at that time they were being sold for just ten shillings (http://www.tolkienguide.com).
Display 15 Products per page