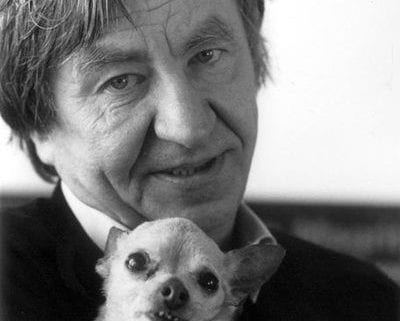 Heinz Edelmann Biography
Yellow Submarine
Heinz Edelmann was a very famous German designer and illustrator, especially in Europe. He is most well-known for his work for the art direction and his character designs for the hugely popular band The Beatles and their popular animate film "Yellow Submarine", which was released in 1968. He first began studying printmaking at the Düsseldorf Arts Academy between 1953 and 1958. After this, he started off in his career as a freelance illustrator and designer, creating theater posters and also working in German advertising. During the time between 1961 and 1969, he became a regular cover designer and illustrator for the magazine "twen". This was a big gig considering just how popular this youth oriented magazine was.
After finding success as the illustrator for "Yellow Submarine", he became a partner at an animation company in London between the years of 1968 and 1970. He did not get the chance to create for more feature films. He next moved onto Amsterdam, where he began designing posters for film and plays while also designing book covers. Among the popular works that he worked on in this area was illustrating for "The Wind in the Willows" book and created the cover for the German version of the popular book "The Lord of the Rings". He would also teach industrial graphic design and illustration during his extensive career.
Psychedelic Rock Posters and Art Posters
His work on the "Yellow Submarine" made him a big hit in the psychedelic rock posters industry. This animated movie may not have been the same if not for his highly stylized manner of illustration, which really helped him to stand out among other illustrators at the time. The unfortunate thing is that a lot of critics feel as though his work on this popular and iconic animated film actually may have overshadowed all of his other accomplishments which can be relieved today thanks to vintage art posters. You can find some of his amazing works, such as "Blancmancs Mountain", "Hello There", and "Rabbit Holding a Blue Strawberry". "Blancmancs Mountain" is an especially incredible piece that you can find as a psychedelic rock poster today. This piece is a perfect example of the extremely stylized manner of illustration that made him such a popular artist. This incredibly talented visual artist had a very active career up until a year before he passed away. His artwork will forever live on because it is as timeless as it is visually appealing.
The art from this illustrator would be the perfect addition to any home that wants to liven up their space with a piece of art history. You can purchase a few of his psychedelic rock posters here and they are perfect examples of his highly stylized manner of art that made him so famous. These are definitely unique pieces that may be unlike anything you have ever seen unless you are someone who follows this very specific form of art. The coloring and imagination that he uses in these pieces are just flawless and really takes you to a far out land.
Display 15 Products per page